Are you vegan? It's a way of life which is becoming increasingly popular and thanks to GOODNESS GRILL, there is plenty for you to choose from. Goodness Grill & Juice Bar Vauxhall & Childwall produce tasty vegan food, that you don't even have to be vegan to enjoy – check out their delicious menu. After you have eaten, we'd love to get your feedback on our food and service at www.goodnessgrill.co.uk/reviews
We understand that nutrition and consistency are 2 of the most vital keys to improving physical and mental performance, however, we also understand that the modern-day lifestyle can limit your success through lack of time, knowledge and determination. Until now! Who said Meal Prep has to be boring or consist of plain, bland foods?
The reason most people associate their guilty pleasures with cheating or being unhealthy is because the places they enjoy them adhere to unhealthy cooking methods and use poor quality, cheap, highly processed ingredients to produce the dishes they offer….. this is what seperates us from the competition, we care so you don't have too!! The menu is created using only the finest, fresh, quality ingredients available to us. We use organic, red tactor farm assured meats and market-fresh fish, fruit & vegetables.
We believe that you can still enjoy ALL of your favourite foods whilst nourishing your body and getting the nutrition required to achieve your goals because at Goodness Grill, your goals are ultimately our passion and we understand each and every client is different. We have created a clean, nutrient dense, gourmet style Meal Prep menu with everyone in mind, and more importantly to eat at your own convenience.
Oven / Hob / Pan Fry / Microwave.
Whether you want a short detox, a weekly diet or a monthly solution to weight loss or mass gain, we are here to tend to your needs. There are a number of monthly diet packages on offer with a balanced and varied selection of meals to suit all dietary requirements.
We now also offer a plant based programme for those who are struggling to make the transition to a Vegan diet.
Prices vary depending on each individual client's needs.
We have TWO stores based in Liverpool to make sure we cover all areas of Liverpool.
CHOOSE YOUR PLAN
Choose 1-4 Meals A Day over 6 or 7 Days, you choose we cater for all needs
CHOOSE YOUR MEALS
Your in cntrol just select the meals you want for each day
*Extra Breakfast Options Avialable
PICK UP or DELIVERY
Collection available from Childwall or Vauxhall stores or delivery optional for £2 per day. (Covering areas L1 - L36)
ENJOY THE GOODNESS!
From our restaurant menu to be enjoyed at home with everyone in mind, to eat at your own convenience.
Oven / Hob / Pan Fry / Microwave.

SALT & PEPPER CHICKEN
NOODLES

FIRECRACKER TURKEY
MEATBALLS
with Sweet Potato Mash & Mixed Vegetables

SWEET & SOUR TURKEY
MEATBALLS
with Basmati Rice & Mixed Vegetables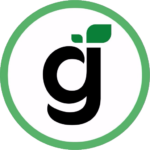 Check out our Meal Prep Menu
The menu will be rotated weekly. All of our meals are made using fresh locally sourced produce and prepared in house on the morning of collection/delivery. If you have any special dietary requirements/allergens, we ask that you inform us and please do not hesitate to consult a member of our team for more information regarding your needs. 
You can order each week either in store or via email by requesting the current menu at goodnessgrill@icloud.com and also now sign up to our mailing list for menu updates, promotional offers and discount vouchers to use in store.
Orders must be in and paid for no later than 12 noon each Saturday, to be prepared the following week. Please also inform us of which shop you would like to collect from or if you require delivery.
Collection available from Childwall or Vauxhall stores or delivery optional for £2 per day. (Covering areas L1 – L36)
Thank you, Goodness Grill & Juice Bar.
ORDER FROM OUR INSTORE MENU
Liverpools FIRST actual healthy, clean, nutritious fast food takeaway and restaurant. We have created a varied menu that offers restaurant quality food, to eat in, take away or delivered to your door!
Everything is prepared daily, in house, by qualified chefs. We have altered the conventional ingredients of some of Britain's favourite dishes to ensure that they can be enjoyed guilt free.
This is something we are very proud to offer and what we believe separates us from the competition. All of our meat and free range poultry is Red Tractor Farm Assured, filler and toxin free sourced from U.K. farms only. We source our local produce daily to ensure it is fresh, unprocessed and free from harmful chemicals and pesticides.
Although we have tried to list the ingredients we use to make our food, if you require any allergy information or have any special dietary requirements please don't hesitate to ask amember of the team.